Language Learning With Rosetta Stone Classroom
The Rosetta Stone Classroom solution is a powerful learning tool that can be utilised independently or blended into an existing language programme.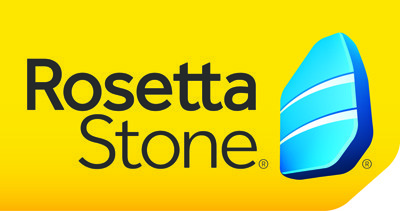 Rosetta Course
Provides a foundation for learning a language using our proven Dynamic Immersion method. Students gain confidence with our proprietary speech analysis tools, and quickly develop reading, writing, speaking, and listening skills, without translation.
Grade Range: Rosetta Stone Classroom is suitable for primary, secondary, higher education and adult lifelong learning initiatives.
Rosetta Stone Manager
Empowers administrators/Teachers to constantly track learners' progress with customised reports. Schools purchasing Rosetta Stone Licenses from SCEE, can assign an administrator to manage their students details, edit and report on Curricula.
How To Purchase Rosetta Stone Classroom Licenses
Pricing schedule for Rosetta stone Licenses:
Rosetta Stone Classroom License for one student $ 137.50 (Inc. GST). Discounts are available for accredited schools and home school providers.
For schools placing an order please download this file; SCEE Rosetta Stone learner_import. Fill in your school's details on the first sheet, and the details of student profiles required on the second sheet (Make sure that you have provided all the details correctly especially the language for the student) save this file and email it to rosetta@scee.edu.au.
For Home School and DE families please use our on-line order form.
Conditions
Schools, DE Schools, and Home School providers must be affiliated with Southern Cross Educational Enterprises Ltd.
Individuals must be enrolled in an affiliated school or have an account code and be purchasing curriculum from Southern Cross Educational Enterprises Ltd.
Licenses are purchased from Southern Cross Educational Enterprises Ltd.
Each school must submit its list of students (and language selected by each student) to SCEE in a spreadsheet, which we will upload to Rosetta Stone Manager, which automatically registers each student and emails them their login details
Each license allows a user to access all available levels of a Rosetta Stone language of their choice (30 available) for one year, from the moment of registration
Each school can be set up with local administration rights so that they can monitor and report the progress of their own students
Licenses cannot be deactivated and reassigned to other students
Licenses are Non-refundable. Licenses are activated upon enrollment.
Languages Available
With 5 levels
These are the languages we recommend as they allow students to achieve a higher level of proficiency and develop a true command of the language.
Chinese (Mandarin)
English (American)
English (British)
French
German
Italian
Russian
Spanish (Latin American)
Spanish (Spain)
With 3 Levels
Arabic
Dutch
Filipino (Tagalog)
Greek
Hebrew
Hindi
Irish
Japanese
Korean
Latin
Persian (Farsi)
Polish
Portuguese (Brazilian)
Swedish
Turkish
Vietnamese
With 1 Level
Dari
Indonesian
Pashto
Swahili
Urdu
Resources
Webinar Recordings:
The following links are to the recording of our Rosetta Stone webinars in October. If you weren't able to attend or would like to know more about Rosetta Stone, Please watch one or both of the following webinars.
Each webinar begins with a quick demo the Rosetta Stone system, followed by an overview of the Rosetta Stone Manager interface and a question and answer session.